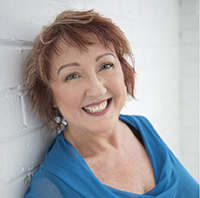 Transform fear and doubt, align with your heart, stand in your power, know your worth and walk an enriching and intuitive path.

Join me on a journey. A journey of awakening your consciousness, opening your heart, expanding your mind, healing your body, and strengthening your Spirit. Your soul yearns for you to remember who you are, to feel empowered without having to overpower others, to give yourself permission to love yourself and be loved. Then challenge old belief systems holding you chained to the past and set healthy boundaries so you may realise your full potential.

You deserve peace, laughter, love and happiness. It's time to SHINE.

Maria is an intuitive and guide whose soul's purpose is to restore hope into the hearts of many inspiring transformations through deep healing, spiritual teachings, and psychological insight. Your purpose and happiness are within the sacredness of your heart, and Maria lovingly guides this connection.
| | |
| --- | --- |
| Keep informed about events, workshops, news, articles and inspiration | |