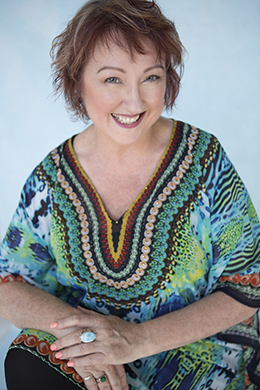 Welcome, and if you're looking for someone to engage your audience, raise the vibration and create a platform for active and peaceful listening for your guest speakers. Then, have a chat with Maria.

Maria is a performance artist and speaker and will create a lively and often experiential experience through her soul's voice, drumming, and meditation to inspire a readiness to begin your conference and an opportunity to end the day with your attendees feeling peaceful and ready to make their way home.

As a speaker and storyteller, she will share her practical and common sense strategies as well as her heartfelt and sometimes humorous personal stories allowing your audience to experience and envision with ease. Don't be surprised if she brings her drum and breaks into a chant to involve your listeners.

Maria has travelled extensively overseas and will engage your audience with her enthusiastic yet gentle personality and voice, creating the ambience for a nurturing, uplifting and informative presentation.

Maria is an inspiration to listen to and can speak on many topics including:

- Personal Wellbeing and Stress Management
- Mindfulness - Meditation - Sound
- Self Care
- Moving through Fear and the Limitations that Bind
- Engaging the Power of Universal Love
- Ritual, Spiritual Practise

To have Maria Lacey speak at your next event or on your Radio program, contact Maria here.
"SIBELLA PUBLICATIONS sponsor of –– The Circle EXPO 2019
WOW! What a fascinating talk and sharing Maria Lacey yielded to the Circle EXPO attendees. She spoke forth with great heart and gifted everyone there with a new level of enlightenment in regards to Spirit and Light Language (Sound Healing).

Then she moved further throughout the day to extend her gift of Reiki Healing to at least 15 women. Truly, her travels here to the United States have been a blessing to us here in North Carolina.

What a magnificent feminine soul, and a phenomenal healer and talent. Maria, may the doors of life continue to remain opened to you, and may you always step over the threshold of love toward the Light!

Thank you for writing for Sibella Publications, and gifting our reading audience with your words of wisdom and enlightenment. Stay connected always. "

Sibyl English,
Founder and CEO of Sibella Circle International
CEO and Editor-in-Chief of Sibella Publications

SibellaPublications.com
StepInsidetheCircle.com
"Over the past few years it has always been our pleasure to have Maria Lacey give her talks. During her presentation she plays her drum while singing and chanting. This allows everyone to feel more peaceful and energised, and we always look forward to her next visit.

Her latest CD, Ascension Chanting Meditations, is amazing, helping people to go deeper within themselves, and emerging with positive thoughts and energy.

We feel blessed to have her with us."

Moreen Hawkins
Administrator Phoenix Spiritual Centre
"We were privileged to have Maria Lacey present at the Afterlife Explorers Conference in January 2016.

Her talk was so warmly received by an appreciative audience who thoroughly benefited from Maria's wisdom. Maria began both mornings of the Conference with the most beautiful meditations to balance the energy and raise the vibration. It set the tone for the entire day.

Her chanting is stunning and sent a collective tingle down the spine of all present.

Thanks so much Maria! Your contribution was golden!"

Kathryn Hand
Event Coordinator
Afterlife Explorers Conference
www.afterlifeexplorers.com.au
Dates for 2019: Sunday, 24th February, 28th July and 10th November
Venue: 51 Patterson Street, East Ringwood
Time: 3pm