Dates: Monday 4th February - 1st April 2019
Venue: Croydon
Time: 10am - 11am
Investment: 8 weeks - $200 (public hol 11th March)
One-hour class: Maximum 8 people

Dates: Monday 4th February - 1st April 2019
Venue: Croydon
Time: 7:30pm - 8:30pm
Investment: 8 weeks - $200 (public hol 11th March)
One-hour class: Maximum 8 people

Book in and experience meditation techniques which are simple and effective for everyday life and learn how to relax the mind and body as well as replenish the spirit.

May include: breath work, mindfulness, chanting, sound and guided meditations as well as practical strategies to assist with relaxation and managing stress.

"Maria your guided meditations are simply sensational. You have perfected the art of delivery in terms of speaking speed, pitch, volume, enunciation and also imagery. Combined with skilled method in terms of the introduction, development and conclusion of the meditation a very powerful package indeed. I so miss the monthly sessions at the library. I can honestly say they signified an elevation in the further development of my spiritual self as has been your entering my realm. I feel very blessed. I salute your authenticity in terms of your genuine dedication to sharing your gifts and skills with others selflessly. Thank you for being you xxx"
- Jackie KB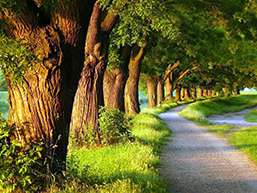 Dates: Tuesday 5th February - 2nd April 2019 - CLASS FULL
Venue: Croydon
Time: 7:30pm - 9:30pm
Investment: 9 weeks - $450
Two-hour class: Maximum 8 people

This class is for those with experience and are ready to step up and expand their gifts while unlocking others.

Explore in a safe and nurturing environment with other like-minded people as you feel self-empowered in understanding your inner and higher self both spiritually and personally. Learn to connect with confidence and trust your intuition, as you recognise your gifts and strengths and learn to walk in your truth comfortably.

Know that you will enter a sacred space filled with love and light as you expand your connection with your guidance through meditation, practical learning, strategies, teaching through stories, example and experience. Share and grow individually while being supported and encouraged in a group as you broaden your awareness in many areas.

Before a place is offered, there will be an interview process to answer your questions. It's vital we both feel comfortable, firstly with me as your teacher and you my student. If you would like to inquire further, please call me on 0403 126 435.

"Going to Maria's spiritual development class each week is kind of like having two hours with your best friends - we laugh, we nurture, we support and we teach each other. Maria makes a space for us to be challenged and to expand, all while having a laugh and learning to trust in the process."
- Jenni C

Date: Saturday 15th June, 2019
Venue: Ringwood East VSU, 51 Patterson Street, East Ringwood
Time: 2pm - 5pm
Investment: $35 non-members / $30 members / Pay with cash on entry

Feeling tired, anxious, blocked and out of alignment?

Enter into the vibe of this interactive and soul filled workshop

Learn how to move your emotional energy and recalibrate to a higher vibration through sound, voice and movement. Sure to be lots of fun!

All bookings phone Ringwood East VSU - 9870 8400
Date: Expressions of interest welcome
Venue: Eastern suburbs
Time: 2pm - 5pm
Investment: $130
Afternoon tea provided

Do you find yourself being drained around people in shopping centres, public gatherings, work environment, even with friends and family? Do you experience similar symptoms to those around you? Have you ever been told that you are TOO sensitive? Do you FEEL everything and can you relate to the word 'empath'?

If you resonate with any of the above, this workshop is for you.

Sensitivity Art has been created to support, nurture and empower those of us that have these experiences. Enjoy lively discussion, an opportunity to ask questions, meditation, sound, and information to support you and your energy field with practical solutions. Feel, sense and enjoy with like-minded souls.